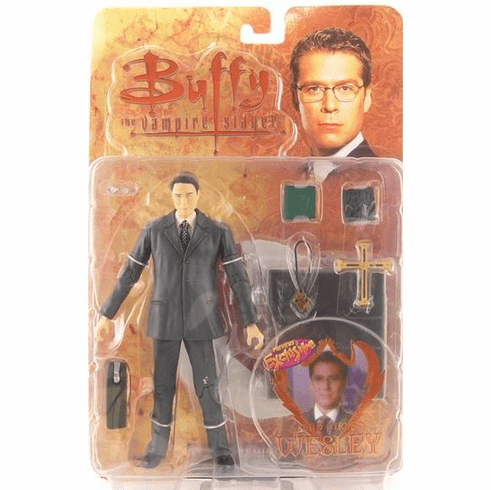 Buffy the Vampire Slayer Bad Girls Wesley Wholesale Case
Buffy the Vampire Slayer - Bad Girls Wesley Bad Girls Wesley stands 6 inches tall and features 16 points of articulation. Also included are a briefcase, Balthazar's amulet, two Watcher's Diaries, wooden cross, bookcase, and a library floor base.

This is a Wholesale Case of 12 Figures.