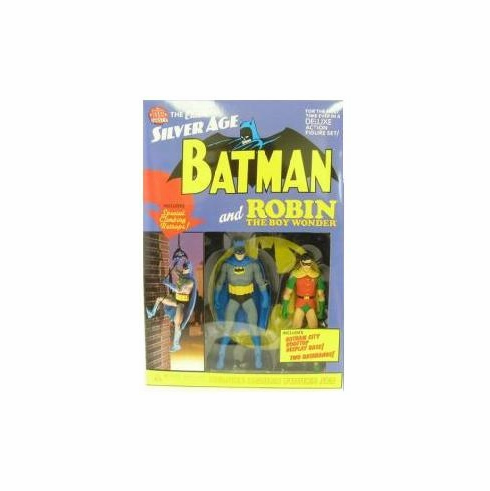 DC Direct Classic Silver Age Batman and Robin Action Figure Set
Classic Silver Age Batman stands approximately 6.25" tall while Robin stands approximately 5.75" tall. Both action figures feature eleven points of articulation. This set also includes two 1" long Batarangs, a 12" long Batrope with a suction cup and a 9.5" wide x 4.25" deep x .75" tall base in the shape of a Gotham City rooftop. Packaged in a 4-color window box.

Please Note: Packaging is damaged.